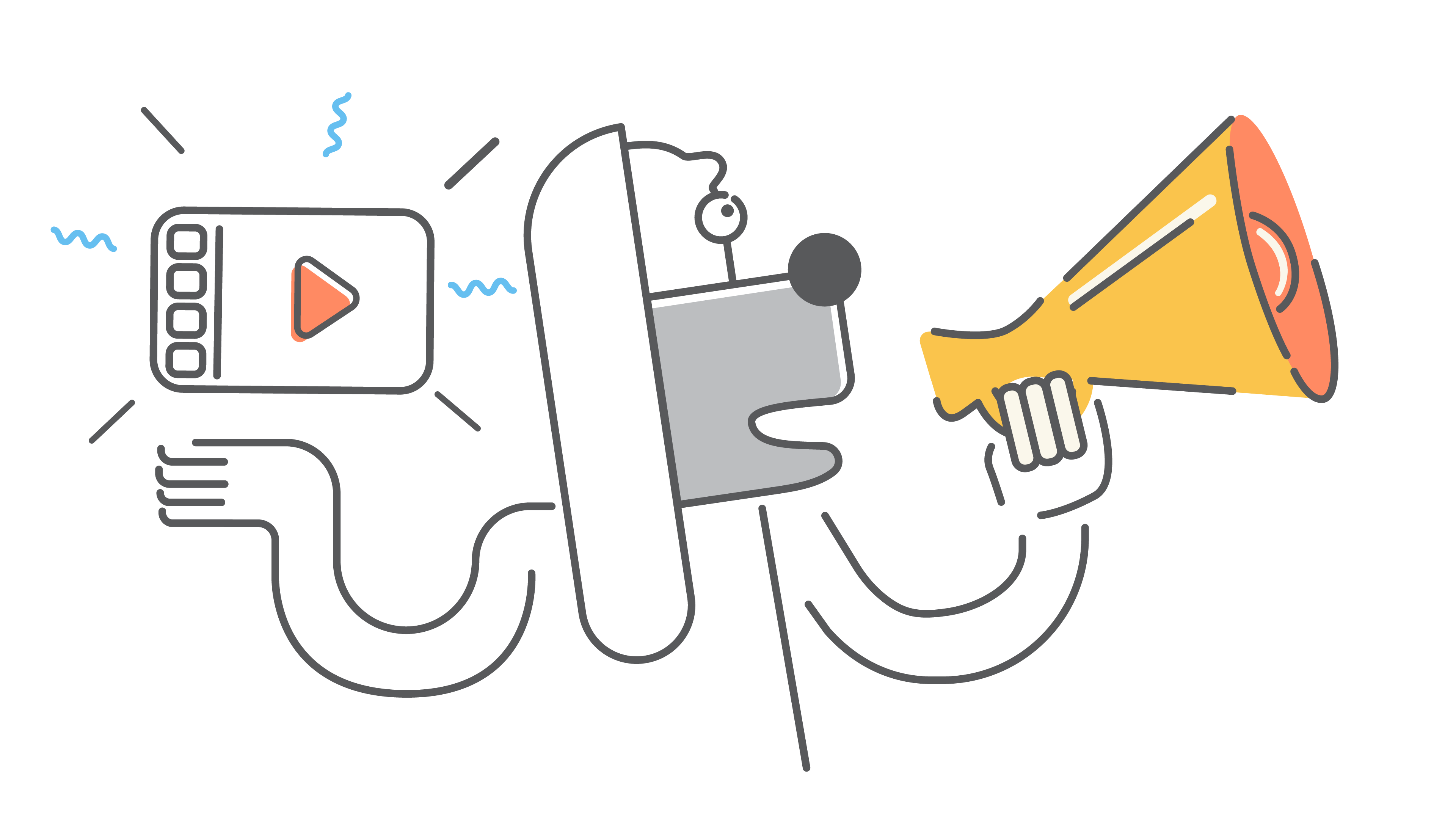 In the world full of wonderful and creative videos it's difficult to get noticed even if your film is very good. However, there are a few ways to promote it so somebody could notice, like, comment and share it. Here are some tricks and places to promote your masterpiece:
Use the full potential of the hosting platform you shared a video at. This means you should fill in all the required fields with description, categories, tags etc., so that your video could be easier to find.
It's better to start promoting your video among your real-life friends, colleagues and others. When the target audience reach the video, there will be already a number of views and likes.
If you want your clients to notice it, add a link to your company's website. If your company has a blog, you can even make a post dedicated to a new video.
Use Facebook, Twitter, Google, Instagram and other accounts to tell your followers you have something new. But keep in mind that your pages have to be constantly active, otherwise no one will pay attention to your post.
Use a call to action in your video, this will get you a better feedback from your viewers and the more views, comments and likes you have, the more your video stands out.
Share your video with existing and potential clients via e-mail. For example, there's a wonderful tool called MailChimp that can help you with this task: just compose an e-mail list and send a beautifully designed letter.
You may want to try using ads for promoting your video: if you do it right, you may get thousands of views almost for free.
If you collaborated with other companies while making your videos, you can ask them to share your link on their social media or website when posting the video.
You can ask bloggers or influencers to give you a shout, but it may cost you a pretty penny.
It may sound easy, but this process requires a lot of time and skills, so don't be discouraged if it didn't work out from the first try. If at least one of your videos will be successful among viewers, they will look forward for new ones. Remember that even the greatest started somewhere!