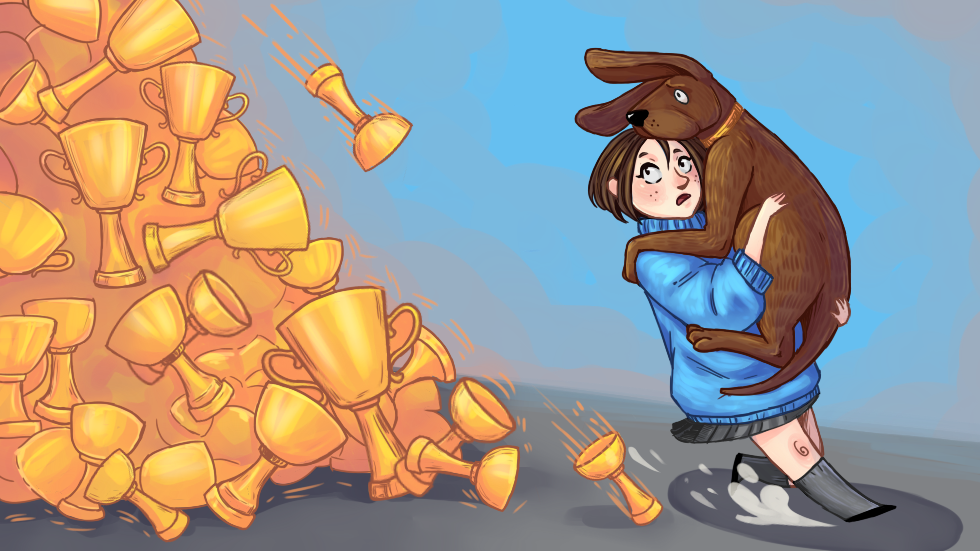 Making our end-of-the-year-review, we've decided that it's high time to share a collection of the best explainer videos of 2017, which attracted our attention and inspired us to move forward and keep doing what we love. These videos contain not only great visuals, but also a breathtaking plot. Let's start our trip to a fantastic world of animation!
1. Google Chrome by MediaMonks Animation 
MediaMonks Animation teamed up with Google to create a series of animations to help market Chrome for Business. We can take no notice of this well-done cooperation.
2. Rich your Moon / Explainer Video by Vladimir Marchukov
We really enjoy following the projects by Vladimir Marchukov. All his works have a high-quality content and mind-blowing ideas. This video was made for Planswell, a company that creates a financial plan in order to manage money in a smart way. Watch it, guys, it's really awesome.
3.Closing Folders by Studio Pigeon 
It's a delight for the eye to watch the videos by Studio Pigeon. Aesthetic influence of their projects impresses everyone who got into animation process.
4. Time2Match by Alexander Tumanov
We hope you duly appreciate Alexander Tumanov's awesome video made for Time2Match. With help of this service, everyone can see the details of games at any time and be kept up-to-date with the latest news.
5. Disney // 2017 Holiday Loops by Giant Ant
As always Giant Ant used meaningful and creative approach to create 2017 holiday loops for Disney. So many awesome characters and incredible animation deeply impress all fans of Walt Disney World.
6. Cabrioni "Cookies, a good story" by Hornet
Cookies are always a good idea. A masterful storytelling of a man's journey to the Italian countryside.
Have you ever been too busy and stressed because of your job? Well, imagine how hard it is to be a real estate agent: this person not only works in the office, but also goes to meetings and negotiates with countless people. What can be a perfect solution for this problem? OneDome is the technology that captures all the clients' details and requests online and centralizes the data into the one interface available to estate agents.
8. The Nature of Detail by Pedro Lino
Pedro Lino presents a fascinating explainer video, at that point they've made it for Esporao Organic Wine to show how the company greatly appreciates the quality of its product.
9. HUYGENS – Flower by PARALLEL STUDIO 
Close to nature concept is very popular nowadays. This video created for Huygens evokes memories of old Walt Disney animated films.
10. CBS: Holiday Greetings by BRIKK
Holidays are coming and we can't help sharing this nice greeting cards for CBS. These touching short stories make everyone's heart beat faster.
11. Gus – The Salvation Army by Moth
The fight for good. Gus is the first part of a campaign for The Salvation Army. Watch how a miracle is taken place all around the city.
21st century is a time of a technical process. The power of technologies in our hands is very impressive. Every day our world is changing and we get more and more opportunities to simplify our life.
Working with Wonderlust, YVR wanted the show the main changes that will happen to Vancouver's airport in future years. Wonderlust could create a fascinating transformation, showing how the ideas of YVR are brought to life.
13. Ignilife || A bit of healthiness by Panic
Everyone should take control of own health. This app helps to take care of yourself and keep fit. Are you ready for self-conquest?
14. Amazon Holiday by Reece Parker 
Amazon congratulates everyone on coming holidays. If you are looking for amazing presents, Amazon can help you to find a lot of gifts from wonderful golden rings to nice treats. All they do is made with love.
Here we collected just a small piece of this year's video content. But we hope you get inspired by them as well as we do. All these projects were made with a passion of people who are occupied with animation. If you are with us, we're sure you support our choice.