It's always difficult to break the ice. That's why we've made a lot of efforts to create a video production company of our dream. Nowadays, with the benefit of hindsight, we can say with confidence that it was the best experience for us to gather all talented people around and found our Hound Studio. We work on a lot of video projects, cooperate with different people and always move beyond. We try to create a content that will impress not only our clients, but also meet our personal preferences. That's why we carefully consider each stage of the creation process.
But let's just step back and see how it all began. Having gone a long way, we've decided to remember the beginning of our Hound Studio's story. The leader of our company Alex tells us about his path to success and the obstacles to building a dream space.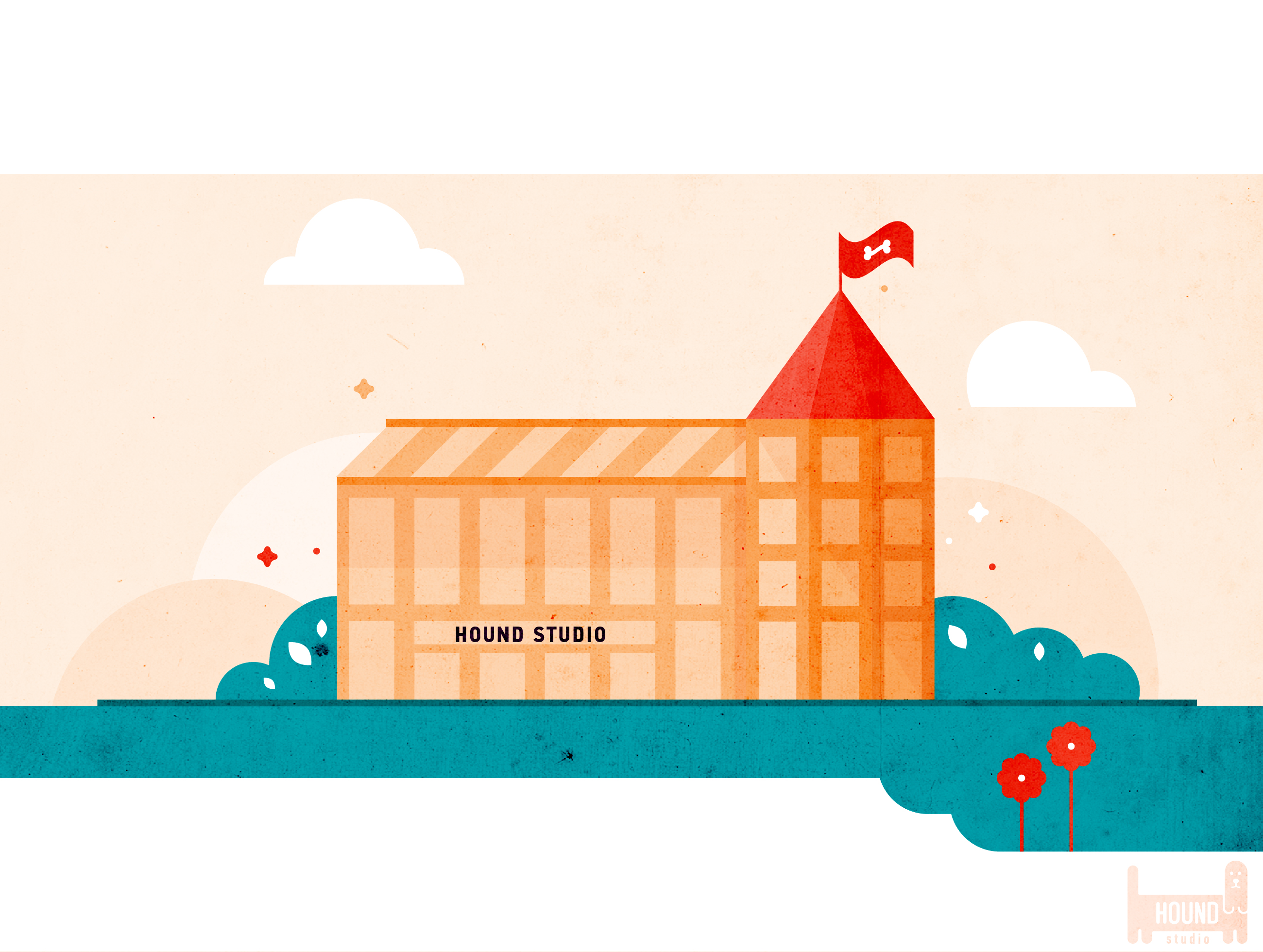 Why animation?
Alex: With the help of animation we can tell a story. Of course, it's possible to do just with one simple shot, but an animation is more convenient and interesting way of information exchange.
What did you do before you had decided to deal with animation?
Alex: I have always dreamt about working in an animation studio. It was my pet project. I liked video and everything that connects with it, that's why I started my way making 3D videos. After some months of work, I was offered to switch to the development and construction company. This company helped me to understand what I really wanted to do, set my goals and made a plan for my future.
Moreover, 3 years later I made a project for a real estate agency, it was a really complicated project. But at the same time, a perfect opportunity for a self-development. The next one was a chance to try a hand at leadership and management. So, I gathered a team for working on a design for a construction company. It should be mentioned, it was one of my the most successful project and I was glad to cooperate with that company. Since that time I started thinking about my own business.
What are the projects you are proud of?
Alex: A cooperation with Leica Geosystems was the project of my life. This company produces products and systems for surveying and geographical measurement (geomatics). It's a well-known corporation and I was very happy to work on its promo-video. My task was to explain how to use its software and principles of its implementation. Of course, it was a time-consuming process, because I tried to do my best. Now I can say with confidence, that I fully focused on it and I'm proud of the final version.
The second work is a series for golf app Mobitee. It was an app with the help of which everyone could use a navigation to see all the golf courses he/she is interested in. In short, you come to the course, but you can't see it in whole. That's why you need something to make your game more convenient, you'll go to app and see all the locations within seconds. Maybe, it's the most interesting cooperation at that time.
The third, but no less important, is a video «Water facts», that I made for General Electric, a company that helps customers to manage and optimize their water resources. So, these three projects are crucial for me.
What was your tipping point?
Alex: In 2011, I was working as a freelancer and decided to travel to get my head together and find the ways of further development. This trip was incredibly important for me, because I felt up to move forward and I found a company Hound Studio.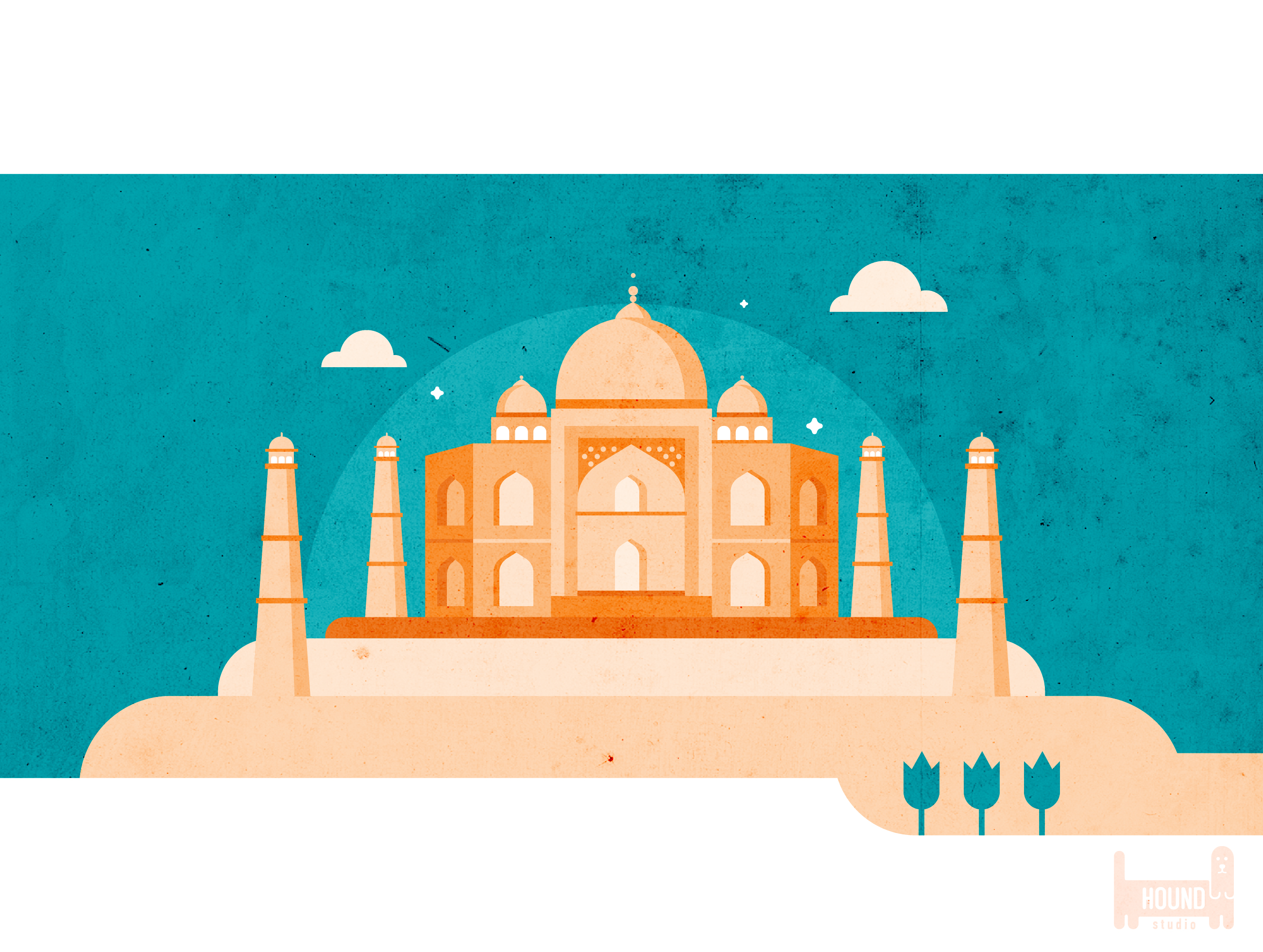 Alex: You'll definitely wonder about why my company got such a name and the answer is on the space. I wanted to find something simple, but catchy. I had a dog, that went with me through life and I decided to connect the name of the company with it. Maybe, it's not a very original idea, but it means a lot to me.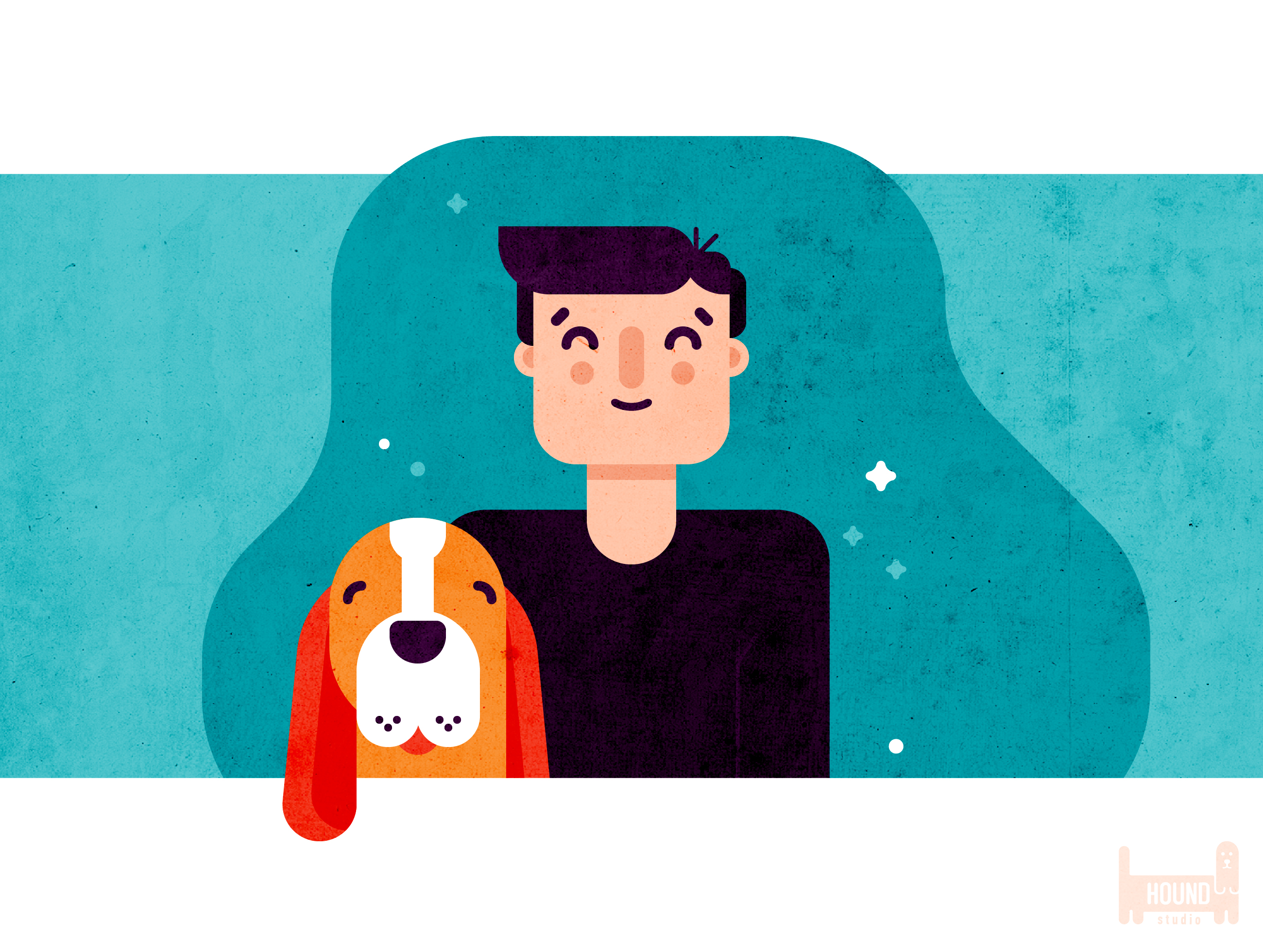 With which studios you got inspired?
Alex: The first person that really changed my mind was Tomasz Bagiński. I've watched his animated short film «Fallen Art». His studio «Platige Image» made this piece. After watching it for several times I understood that I'd like to have a studio, that could make the same incredible stuff. One more person is Marek Denko and his studio «No emotion» located in Prague. For me, these people were the role models. I got inspired by such a mix of hard-working nature and creative approach.
Nowadays, a video production is very popular and there are a lot of studios around the globe. That's why it's difficult to point up the best one, but I like to follow the works of Demo Duck Video Company and Giant Ant. Of course, come close to the same success is my high hopes. That's why we are working on our growth, improving the quality of our projects and trying to find interesting ways of information exchange.
What can you say about studio's future goals and hopes?
Alex: When I found the studio, the main goal was to make high-quality videos with an elaborate script, that would be worthy of attention. Nowadays this goal is still the most important. Working on a new project, we carefully go through in detail. We need to understand the preferences of the people we're going to work with.
If you don't understand the product, you can't make a good explainer video. That's why we usually write several scripts in order to determine which one will be better particularly for this product. At the present point in time, I hope we will create more videos for international brands and do each our video special. It just keeps getting better and we do everything possible to contribute to our growth and push the limits.