If you're on the jump, Roger & Roberta are digital colleagues, who help you not to go out of mind and to perform all day-to-day tasks you need to do. They can review long applications, perform credit checks and deliver reports. They are skillful employees who are working day and night in order to arrange all your daily tasks. These guys make up a plan for your basic needs and they are responsible for processing your stuff.

The strategy of our work consists of finding the best solutions based on client's needs and preferences.
After filling out a creative brief to understand goals and vision of this program, we summed up the main thoughts of the target audience:
1) It was necessary to show how it worked not on paper, but in real life
2) Made it fun to watch
3) Explained the idea in the simplest way
Then the magic began. A giant cups of coffee and sleepless nights helped us to present an outstanding content. At the moment of creating our main characters, we were generating our team's ideas. After a long discussion, we decided to make a character of the average age. The reason is the fact that main users, who apply to Roger & Roberta, are people working in the office and who get stuck in a rut. Then we got down to work.
It should be mentioned that the process of character's creation is not the easiest one. We pay a great attention to facial expressions. It's very important to draw emotions in every possible way, that's why we'd like to show you a nice example of it.

So as you see, having based on main preferences of our client, we started to develop an appearance of our characters.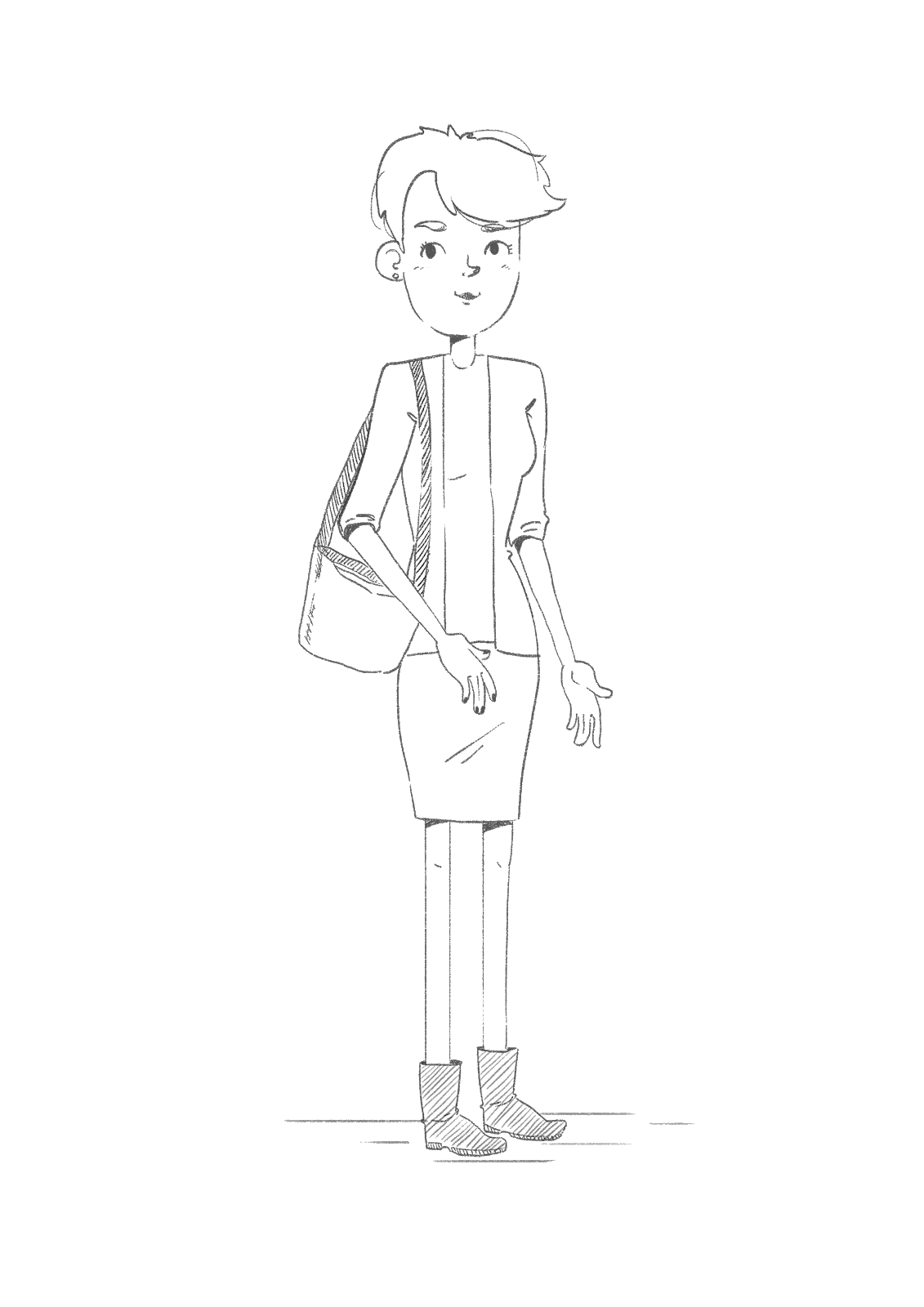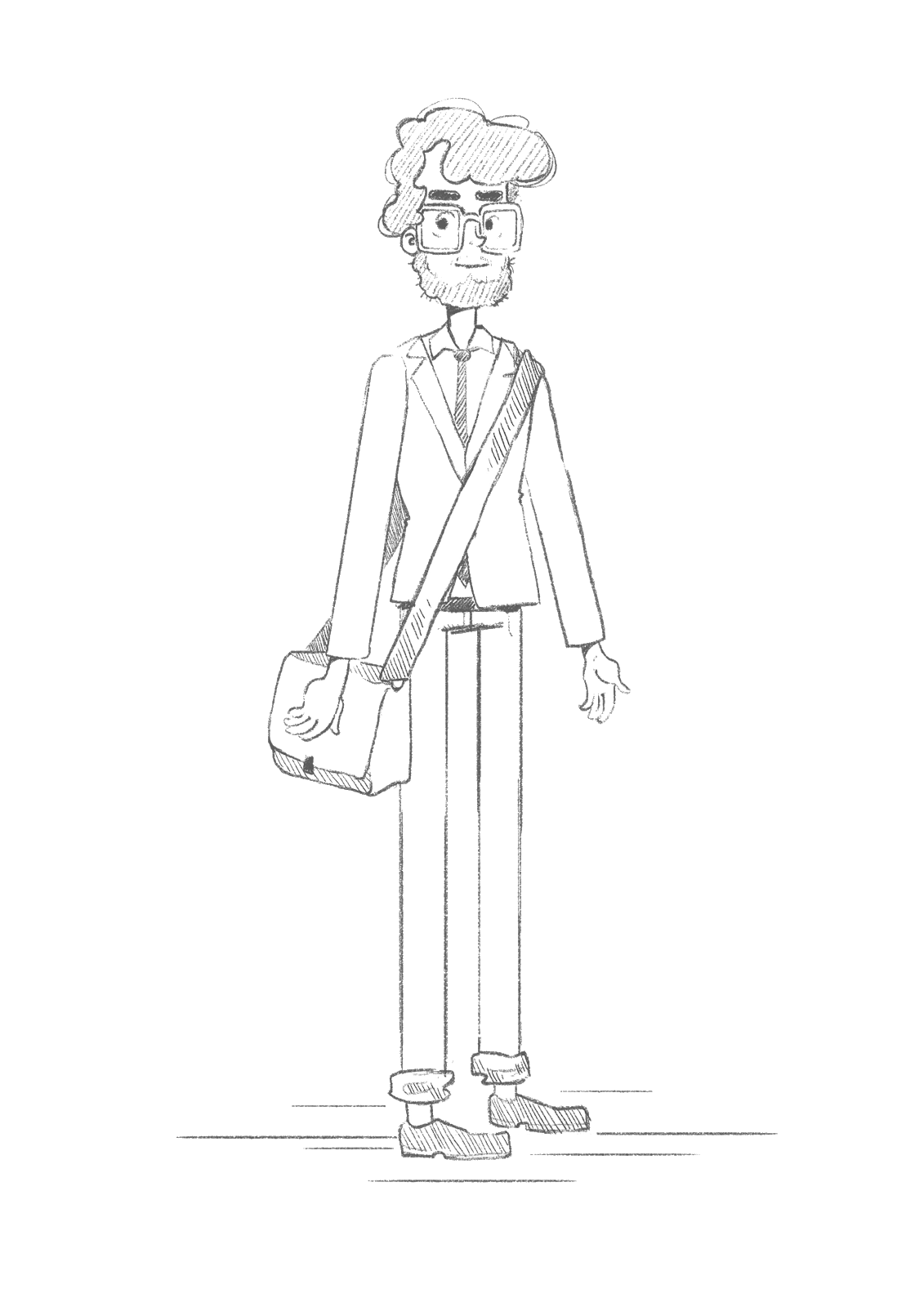 We created a lot of style frames in order to give an opportunity to choose for our client. Our client preferred the style of the video, which you can see below. Why did we choose exactly this kind of illustration? Roger and Roberta are close to ordinary individuals, they have the same problems and troubles, that's why we decided to use glowing colors to brighten up a daily grind.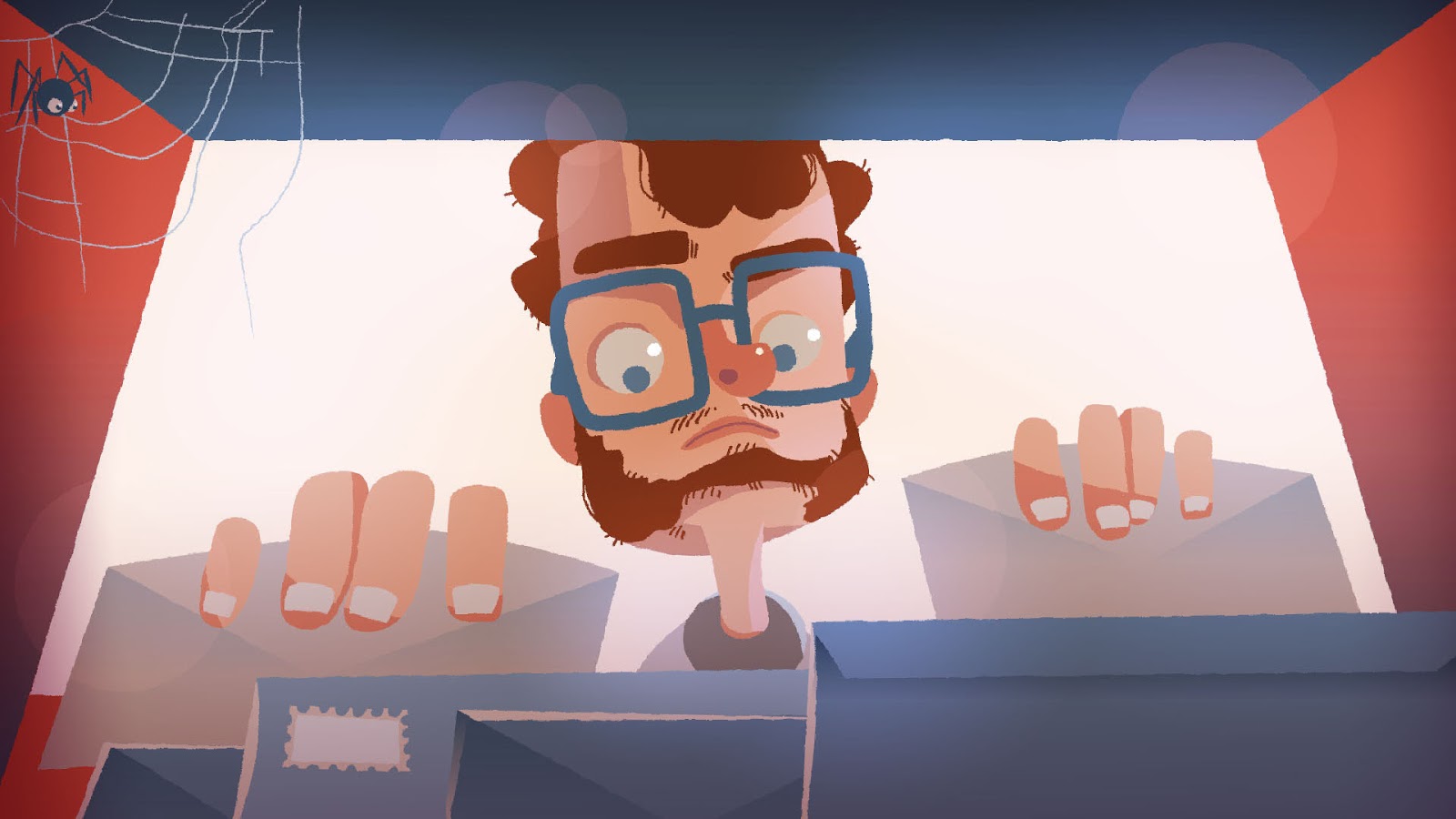 The next step was a storyboard. It was an important stage showing everything rich in details. A visual representation showed how easy this program was in use. We turned out to be in the office where Roger and Roberta were doing their daily tasks.
A voice over was chosen in a usual way, we offered a lot of variations and waited for approval. The music for this video had to be dynamic, that's why we asked our client to watch our previous works and to find an appropriate sound.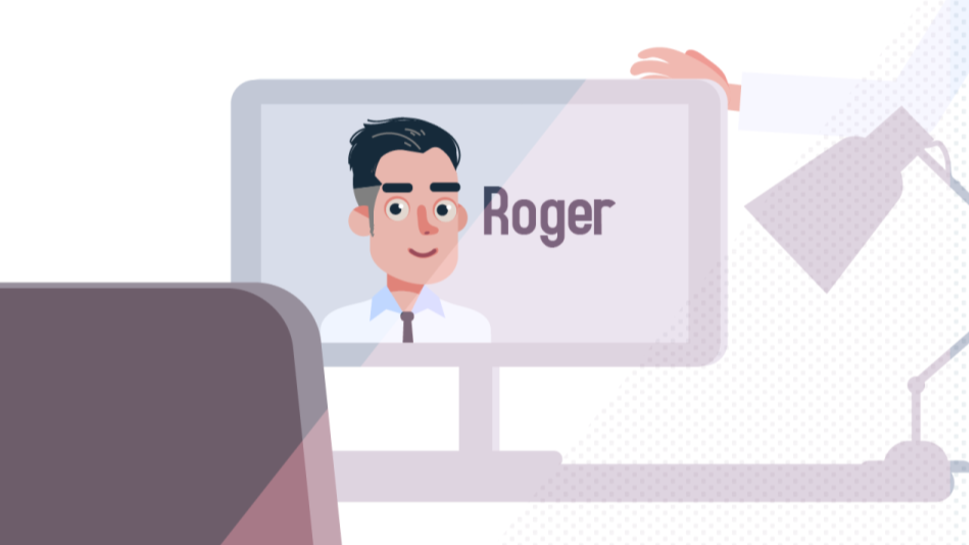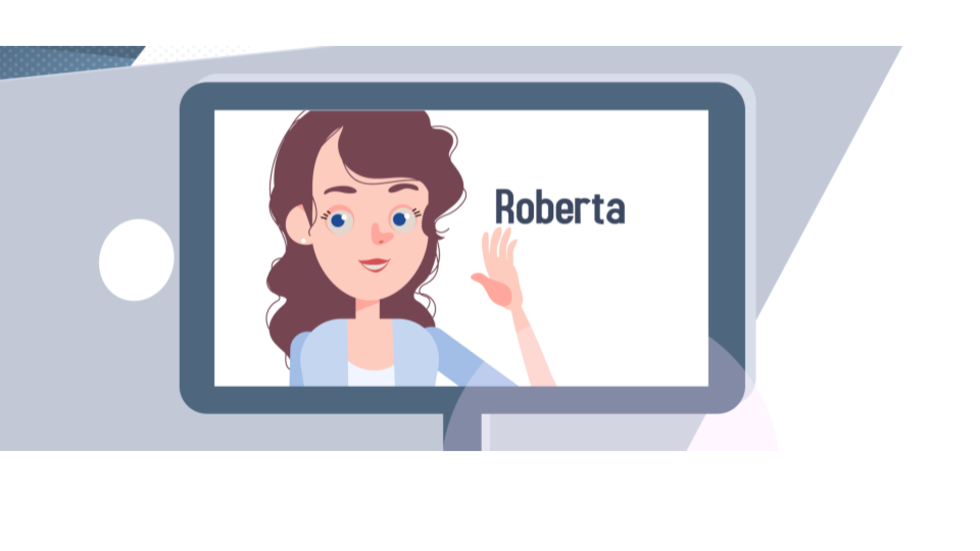 After preparing animation, we could watch how our storyboard worked with a narrator's sound.
The last and the most interesting step was an animation, with the help of which we could put life into characters. Mixing everything together, we got a final animation which you can find in our portfolio.
Our client was inspired by Daria's approach. It's not surprising, because she likes to work with non-standard views and it always sparks interest to the character. She could do everything fast under the rush of inspiration. She imagined what the client wanted and immediately completed this task. Then our animator Irina could bring it to life through a short animated video for representing our Roger and Roberta. A team-work helped them to sweat the details.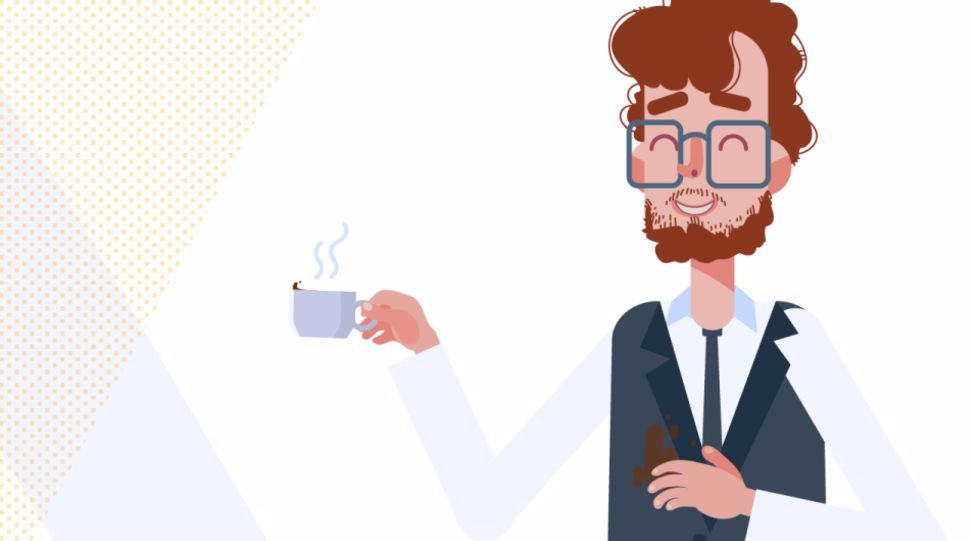 After interviewing Daria, we were impressed with her mind-blowing ideas: "In each project, I try to improve something – from a style of the illustration to methods of the work. In all our videos we show a fallibility of human-being from the perspective of daily awkward situations, which are likely to happen to everyone. But our characters don't give up, because they have such perfect assistants called Roger and Roberta.

We hope our video inspires people out there! If you're interested in making videos for your projects, contact us and we help you in creating amazing stuff.